Wedding décor is one of the first things we spot when we enter a wedding. And every year the trends keep buzzing and changing. While we saw a lot of fresh colours and white flowers being used as wedding decor trends 2022, we wonder what's in store for 2023 wedding decor! If you are getting married in 2023 and looking for inspiration, you have to check out our unending gallery of gorgeous décor ideas. But if you are looking for 2023 decor trends, we asked the experts of you on all the deets of wedding décor trends that will blow your mind away in 2023.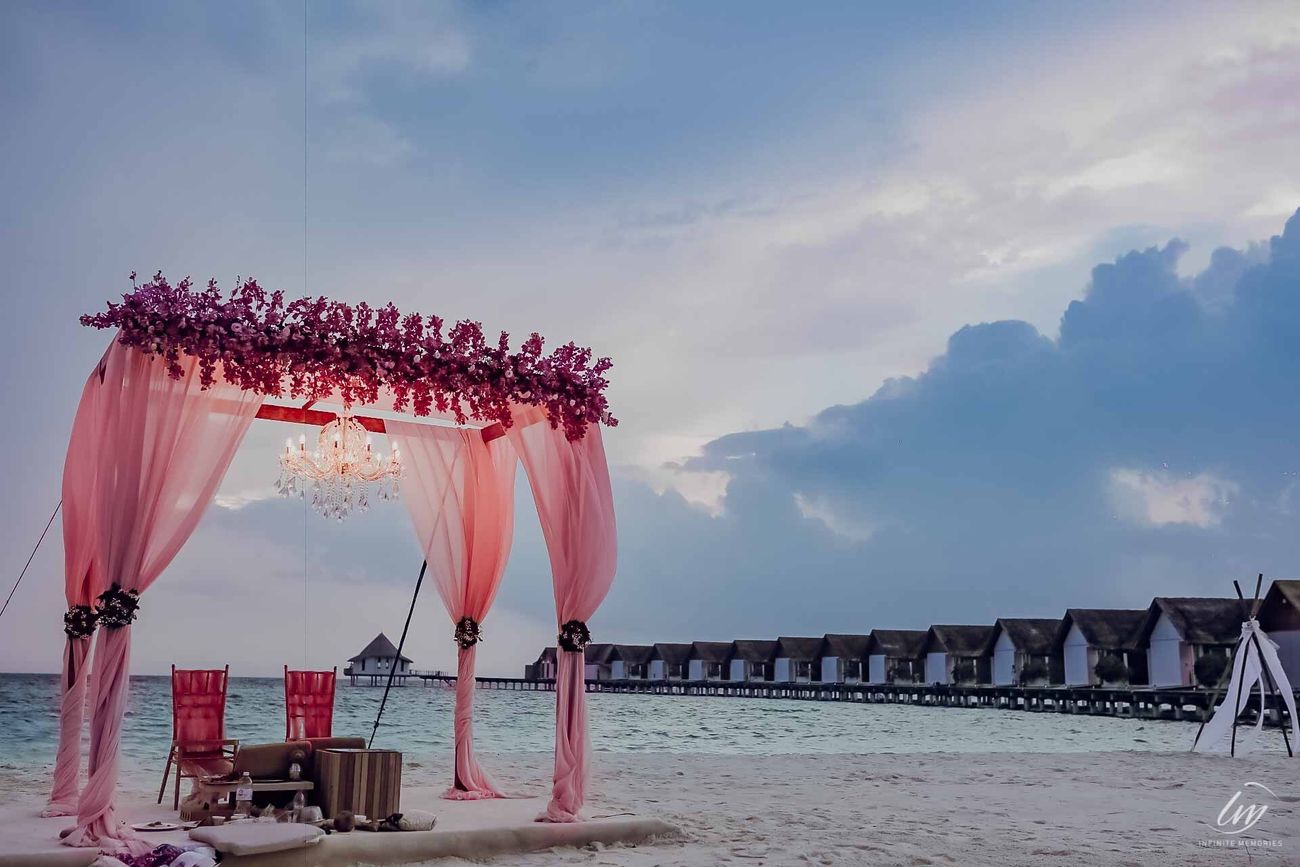 Image via With Love Noor★ 4.9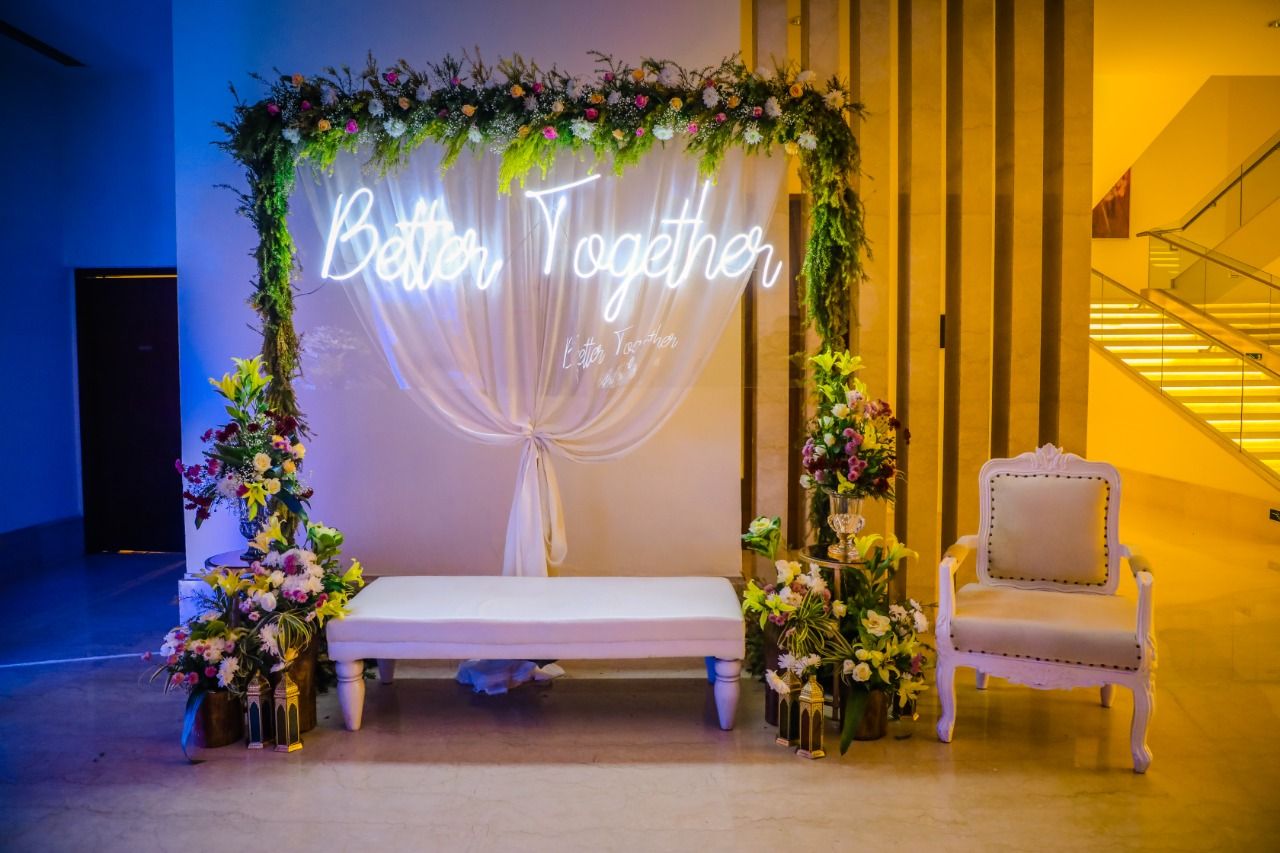 We believe that three things will rule in 2023 wedding décor trends!
Use of neon signs for photobooths as well as bars!
Use of greens and chandeliers for sangeet nights
Marigold pots as table centre pieces for a dash of colour!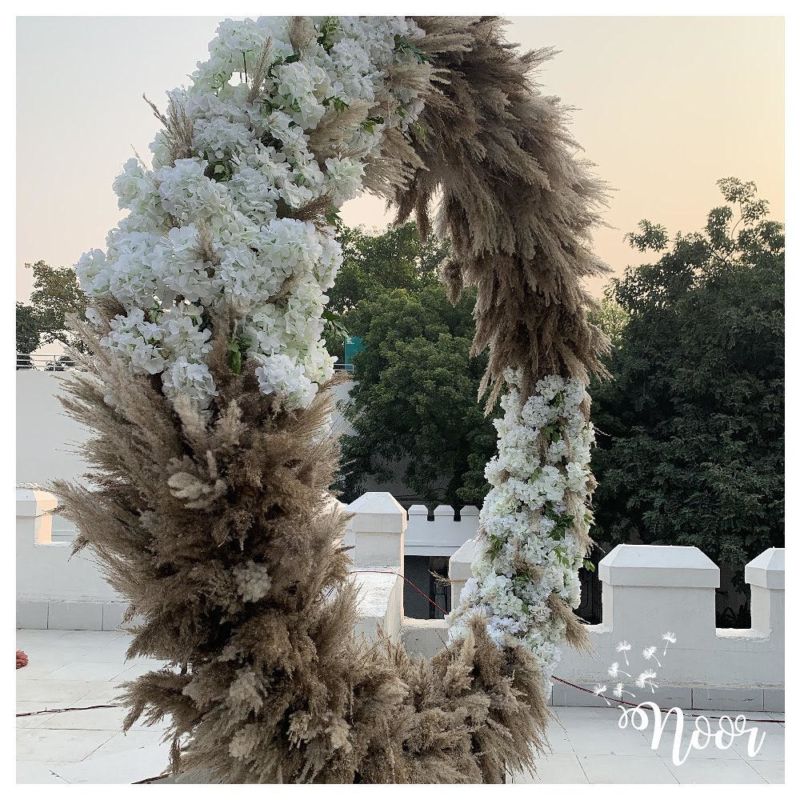 Something we think might be a great hit and that's already trending this 2023 is rustic-boho style pampas grass with everything nude – adding rustic and earthy elements – and also most importantly sustainable. It's a big change as bride-grooms and the wedding industry takes a leap towards doing their part for the environment. And we're trying to do our part towards it.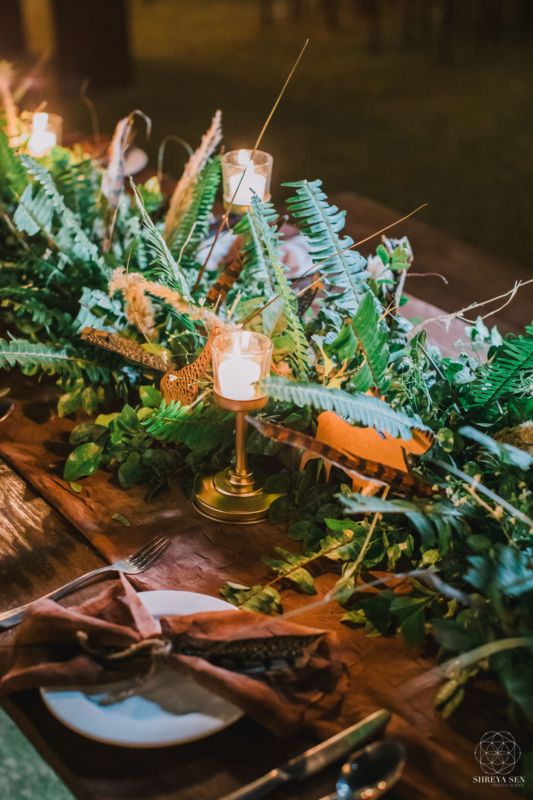 Decor designed and styled by Ātisuto Events and Image by
Shreya Sen Photography.
As gorgeous as greenery looks, this trend will see better days. Brides are utilizing grasses and other non-traditional elements in place of greenery for more natural looks and moving back to fuller floral for more formal looks. With the greenery, the trend came more organic shaping and this is definitely sticking around.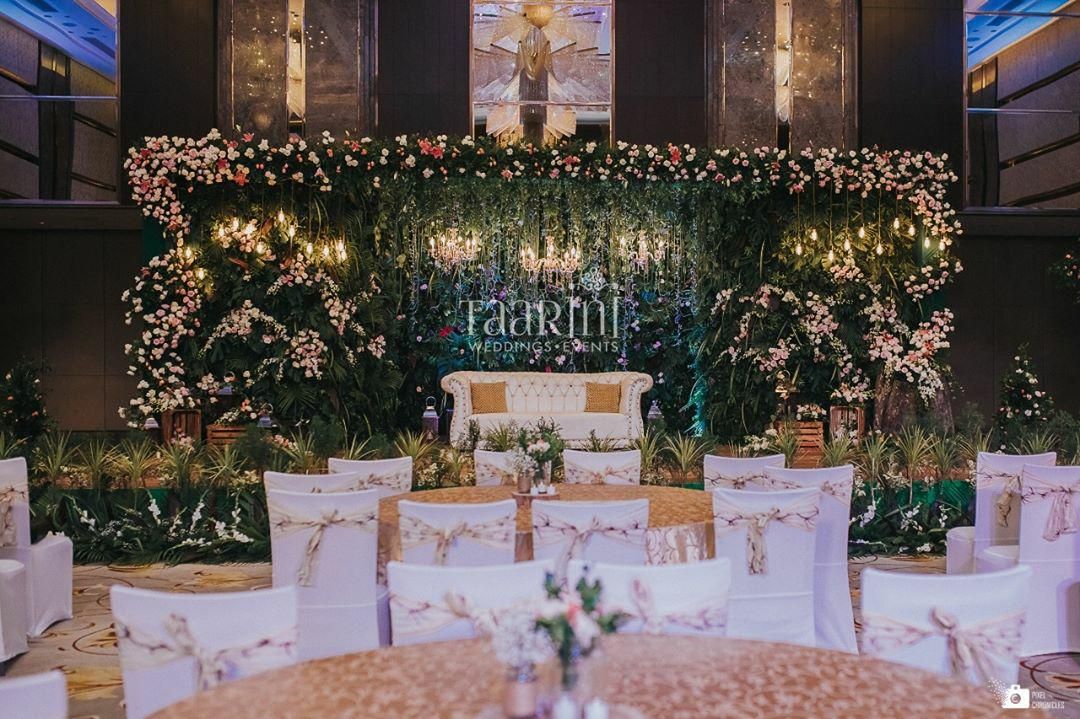 The enchanted forest theme is a clear up and coming trend for this coming season! The fresh green ferns and foliage interspersed with pastel flowers seems to be winning hearts all around! Bohemian elements like pampas grass, cane baskets and patterned rugs work really well with the theme. They add a pop but blend really well with the theme and hence suit the Indian wedding atmosphere!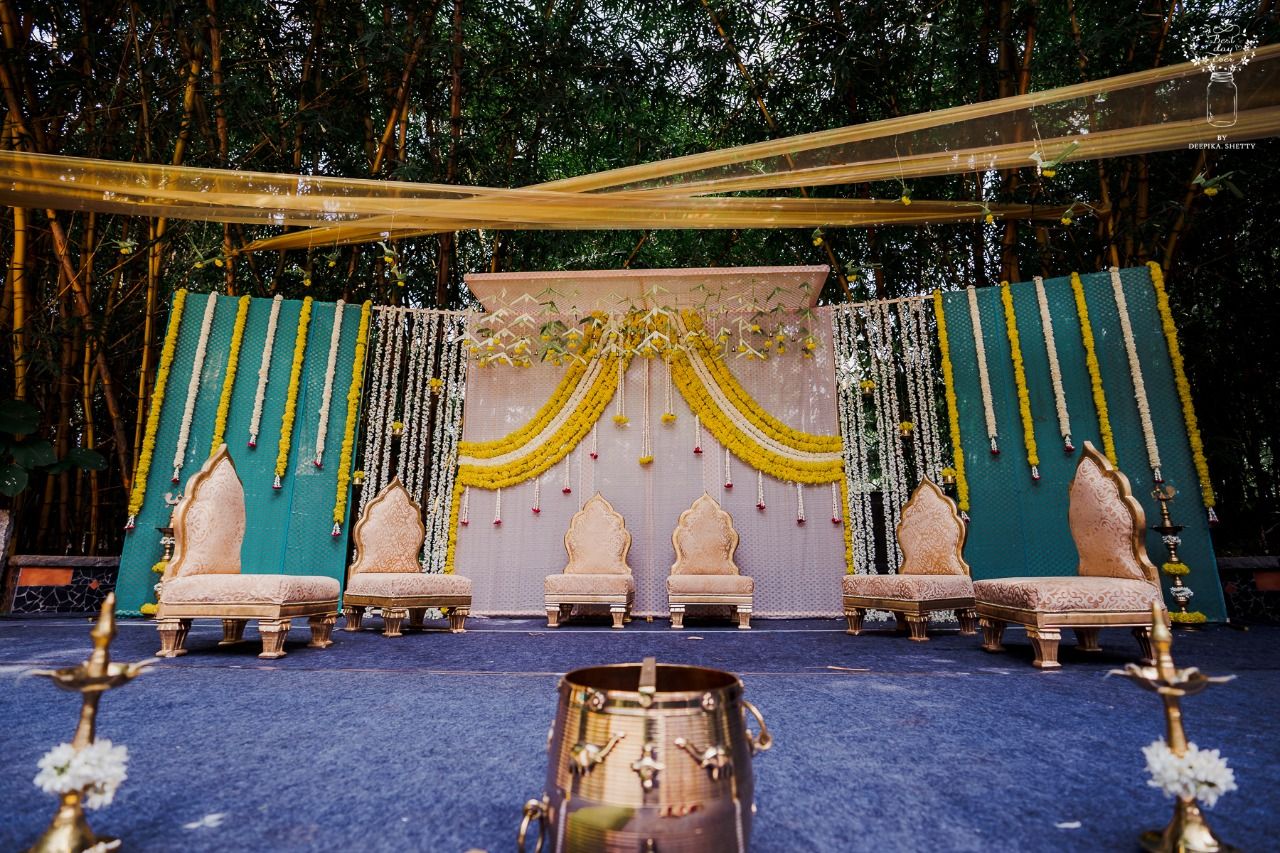 For 2020 decor trends, these are the wedding décor trends that couples in 2020 are leaning towards!
Many are fond of having minimalistic and clean elegant décor elements keeping in mind their characteristics
A lot of clients asking to keeping the natural environment of the venue as is and adding just a few beautiful elements to accentuate the décor. Like some boho + colourful touch to decor themes being used during events such as coloured carpets, hanging baskets, white ropes and sticks etc used in the décor.
Elements that will have décor hanging from the ceiling will also be something that will be explored in 2020 especially for entrance areas, dance floors and mandaps!
Neon lights being used in the decor, signage and photo booths is a big fad and something sought after as 2020 decor trends
Article Source: Wedmegood
https://www.wedmegood.com/blog/wedding-decorators-reveal-the-ultimate-2020-decor-trends-that-will-be-big-at-weddings/